July 31, 2017
Coachella & WayHome: Why I'm a Die-Hard Music Festival Fan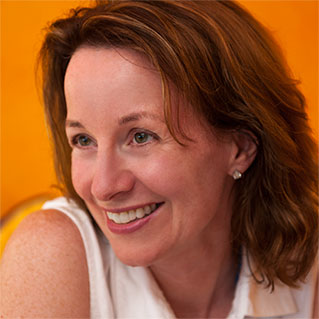 Yes, it's true. I've gone to Coachella, the land of flower crowns and denim cut-offs. I've romped through farm fields in Barrie and jammed to the hottest artists in the music industry.
People always ask me why I attend Music Festivals. The millennials that surround me are surprised I'm there; my kids' friends back home can't believe their eyes when they see my Live Feeds; and my C-Suite peers raise an eyebrow.
Music Festivals make me happy. The Journal of Personality and Social Psychology explains that, if you're trying to buy happiness, spending your money on experiences — like Music Festivals — proves to be a great investment:
"Your enjoyment of [experience] purchases increases over time, whereas your enjoyment of material goods [like a new pair of shoes] decreases over time"
To sum up briefly, here are the top 5 highlights that keep me coming back:
1. The music!
Whether it's huge names like Lady Gaga and DJ Khaled, or bands you've never heard of, like Mura Masa, Empire of the Sun, and Katranada — my phone's playlist is second to none.
Another cool part about live music is seeing an artist's vision come to life in the way they stage their performances. Last night at WayHome, Frank Ocean's documentary-style show was both abstract and atmospherically beautiful — I've never seen anything like it. Festivals change the way you listen to music. From here on out, every time I hear Frank Ocean, the emotion, the excitement, and the energy will bring me back to his inspiring performance.
2. The perfect place for people watching
Music Festival goers are friendly, and you can make new friends of any age, anywhere… whether it's in the middle of a mosh pit or in line for the loo. Not to mention the entertaining and sometimes questionable fashion choices made by many. Another draw of festivals is the possibility of bumping elbows with celebrities. This year, I shared a beer with Martin Garrix's parents in The Rose Garden at Coachella. They had just arrived from the Netherlands—they were so sweet, and so proud of their son.
3. The company you keep
The key to Music Festivals is not what you do, what you wear or whom you see – it's whom you go with. In the past I've always gone with like-minded friends and some of our kids. It gives us a fun environment to bond and to live in the present.
4. A fun escape from reality
When you go to WayHome and Coachella, you leave the real world behind for a weekend. The positive energy is infectious, the nature-turned-playground setting leaves you in awe, and to step out of my comfort zone and try something new is rejuvenating.
5. It's the trip that keeps on giving
Anyone who has gone to Coachella will tell you that it's never as simple as just going to Coachella. There's a huge lead-up to the event, where you prepare on all fronts. You listen to music from all the different artists that'll be there so that, when the time comes, you're ready to chant the words along with everyone else. You make and share playlists with your travel companions. You plan your outfits ahead of time.
So, who's in next year for Coachella 2018?