October 19, 2015
Emotional Advertising Works!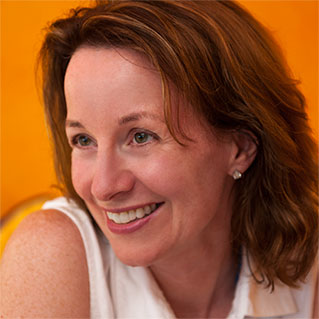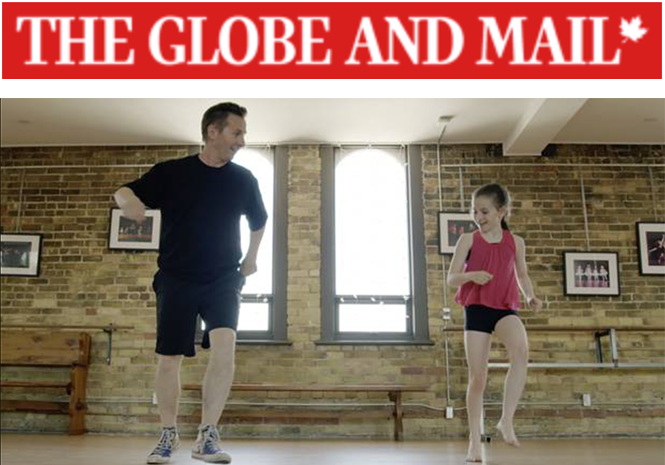 Our Quaker Ad has gone viral — with nearly 10 million views! I've been asked many questions about our role in the #GoodnessStartsToday campaign. I thought I'd answer a few here...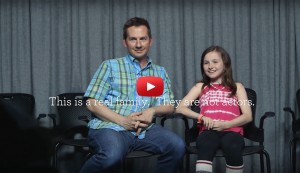 How'd your family get this chance to star in the Quaker Ad?
Studio M, a Toronto-based video production shop, reached out to Joy of Dance studio to find a young girl and her family who might be willing to appear in their ad for Quaker Canada. Our 10 year old daughter, Lauren, loves to dance and wanted to audition. Lo and behold, our family won the part.
Do emotional advertising commercials work?
Yes ! The Quaker Ad is receiving rave reviews. It's been written up everywhere—in The Huffington Post, the Globe and Mail, the San Francisco Globe, and as far away as The Netherlands. Last I heard, there were over 20 million impressions, beyond YouTube-type views/likes/shares. And Michael and Lauren are celebrities! During our family's recent holiday to Jamaica, we were greeted as "The Quaker Family" by resort staff.
The other day, we were told by Studio M director Brad Cowan that the success of this emotional advertising "is a testament to the Hope family". However, Michael and I believe the ad's success is also a tribute to the brilliant creative folk over at Studio M. The host of The Night Side, @TonyChapman, noted in a recent LinkedIn post:
The Quaker Ad is what you live for as a Marketer—a campaign that you will carry with you for life. The campaign works on every level. It was built from a powerful insight on Family and Connections, in a Time Starved World, woven through a magical story that is so beautifully shot.
What was the audition like?
The Hope family was invited to Jigsaw Casting Agency for a 10-minute meet and greet. There were about eight other families there too. A microphone was slapped on my husband Michael Hope, Lauren and me—and then our family of five ventured into the casting room. It was there we first met the talented Studio M creative directors, Bryan Reid and Brad Cowan.
Lights. Cameras. Questions!!! Our meeting turned quickly into two hours. Some of the audition footage made it into the ad. Had I known, I would have done something with my hair and added a bit of lipstick!
Lauren and Michael were both asked at the audition: What is something you've always wanted to do? 
Yes, and they both had the same answer: they wanted to spend more time together. Our daughter proclaimed she wanted her dad to participate in a dance class to surprise mom at an upcoming dance recital. So, the two teamed up with one of Lauren's beloved dance teachers/choreographers, Kim Pilc—and they got to work. All this was kept secret from me.
Were you surprised at the dance recital?
Studio M tried to create a ruse to get me worried that Michael would not show up. But I know Michael would NEVER  be a no-show at his daughter's dance recital. Besides, I was aware of Studio M's magical WestJet Christmas Miracle. So I knew a surprise must be in store—although I was not expecting Michael (husband with bad hip) to come out on stage to do some hip-hop (see what I did there?).
What was it like working with the "WestJet Guys"?
Bryan, Brad, Simon Shohet (the easy-going cinematographer who instantly connected with Lauren) and everyone at Studio M really are masters at what they do. They are so fun to work with. Professional. Talented. They captured the essence of our family so perfectly. Lauren loves them, and we all still keep in touch.
Did you play a creative role?
Michael and I run a design and communications company—and so it's true we're used to being on the other side of the creative table. However, our unscripted responses to Studio M's questions became the overall storyline. Visit Hope&Hoppen Design + Communications to learn more about our role in the creative process.
Now what?
Time will tell if the Quaker Ad and emotional advertising will also win the hearts of Hope&Hoppen's customers. In the meanwhile, let me know below: did the Quaker Ad tug at your heartstrings and make you run out to buy some oatmeal?