February 14, 2015
Garden Jet's New Logo at Canada Blooms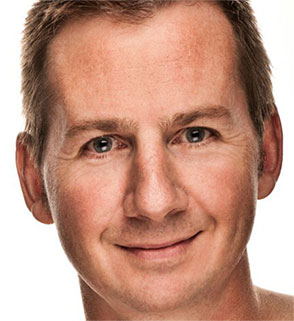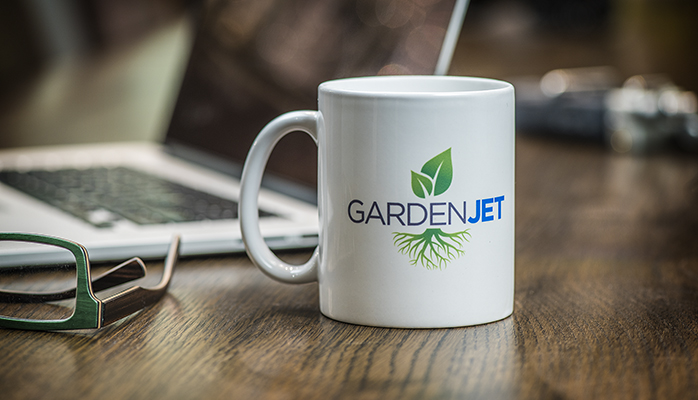 How Does Your Garden Grow?
Have you heard of the Garden Jet? If you haven't, you soon will. It's an exciting garden product that's capturing the imagination of gardeners across Canada.
The Garden Jet lets you water flowers and plants in a different way — from the roots up.
And now, Garden Jet has a great logo.
Last year, John Snow and Jerry Evans approached me with their new product. The Garden Jet took me back to my Industrial Design roots at Rhode Island School of Design. There's NOTHING like the Garden Jet in the marketplace. And it's cleverly designed and manufactured with high-quality materials.
With Canada's largest consumer garden show coming up in Toronto —  Canada Blooms 2015 — John and Jerry needed a professionally designed logo to go with their great new garden tool. The logo they built themselves wasn't cutting it.
We have decades of experience, over hundreds of projects in the private and public sectors, building emotional connections to brands.  And we do logos. It's what we love to do.
Four Rules to Professional Logo Design
When Jerry and John first reached out, I could see their branding and design was pretty normal for a start-up — super basic, do-it-yourself design, and much in need of professional help.
To provide the best logo design, I needed to fully understand their target audience, so that I could understand in detail what their logo was for, and why. Here are the steps I follow:
Know the Product:

 Many professional logo designers don't analyze the company or product they're designing for. Not me. I began by tapping into my industrial design background to REALLY understand the Garden Jet — from product design, right down to how it's manufactured and distributed. I then scoured the market in search of other products in the gardening genre, just to ensure I'm neither repeating nor overlooking the approach of other entities.
Tell the Story: A good logo design always tells you something. Garden Jet needed a logo that instantly explains what it does. While the Garden Jet is unique in function, the name does not immediately imply that "watering the roots first" leads to a "healthier plant". And so, I envisioned the logo to have roots, healthy green plants/leaves, and (of course) water.
Balance the Elements: Logos need to present an idea or feeling that can be read/felt at any size, in the flash of an eye. Because Garden Jet is a new product WITH a new name, the expression "Garden Jet" needed to be part of the logo, not simply adjacent.
Colour is Crucial: I selected green and blue to tie in with "healthy plants" and "water". Another subtlety within the design is a gradation of the green in the roots. The green becomes increasingly green toward the top of the plant and in the leaves, and then less green as the plant grows away from the life-giving effects of the Garden Jet.
Check out the winning logo on the mug shot above (pun intended!).
Garden Jet is getting some traction. Check them out at Canada's largest consumer garden show — Canada Blooms 2015.
This year, Garden Jet will be sporting a new logo with their great idea.