 Ministry of Transportation
Information Management:

Employee Engagement Campaign Employee Engagement
Campaign
Challenge
The Ministry was launching an Information Management (IM) employee engagement campaign to help employees capture, manage, preserve, store and deliver information.
They had been using a 66-slide presentation deck — crammed edge-to-edge with text — to support their two-hour webinars.
Goals
To brand and market the IM training program
To transform existing IM practices with a theme and engaging design
To ensure employees understand IM practices—own them and activate them
Insight
We knew it was not enough to simply incorporate a new branding theme (e.g., cut & paste a new logo) into their existing presentation deck and other materials.
We began by conducting a series of interviews with the Ministry — from business owners to divisional leads — to fully understand the IM training program and existing IM practices.
We also sat in on an hour-long webinar to understand better the employee experience.
This information shaped our creative direction and was shared with the project team. As part of the branding exercise, we developed eight principles to steer the brand and to introduce the IM Aware campaign to executive.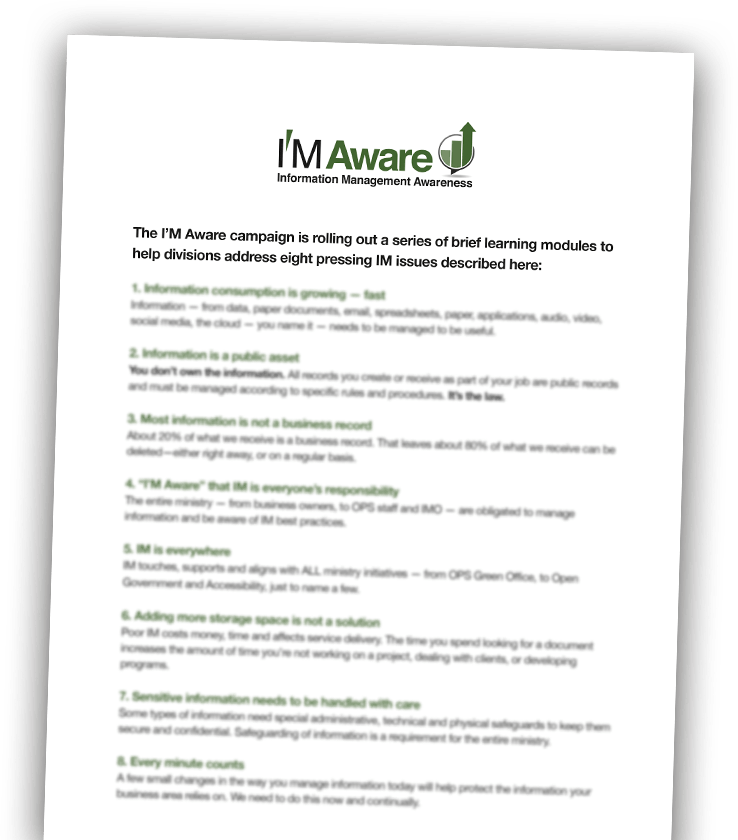 2
We developed a
brand that resonated
We drew up the synergies of IM (Information Management) and I'M ("I am") to tie the brand with the desired client requirement — to ensure employees understand IM practices, own them and activate them.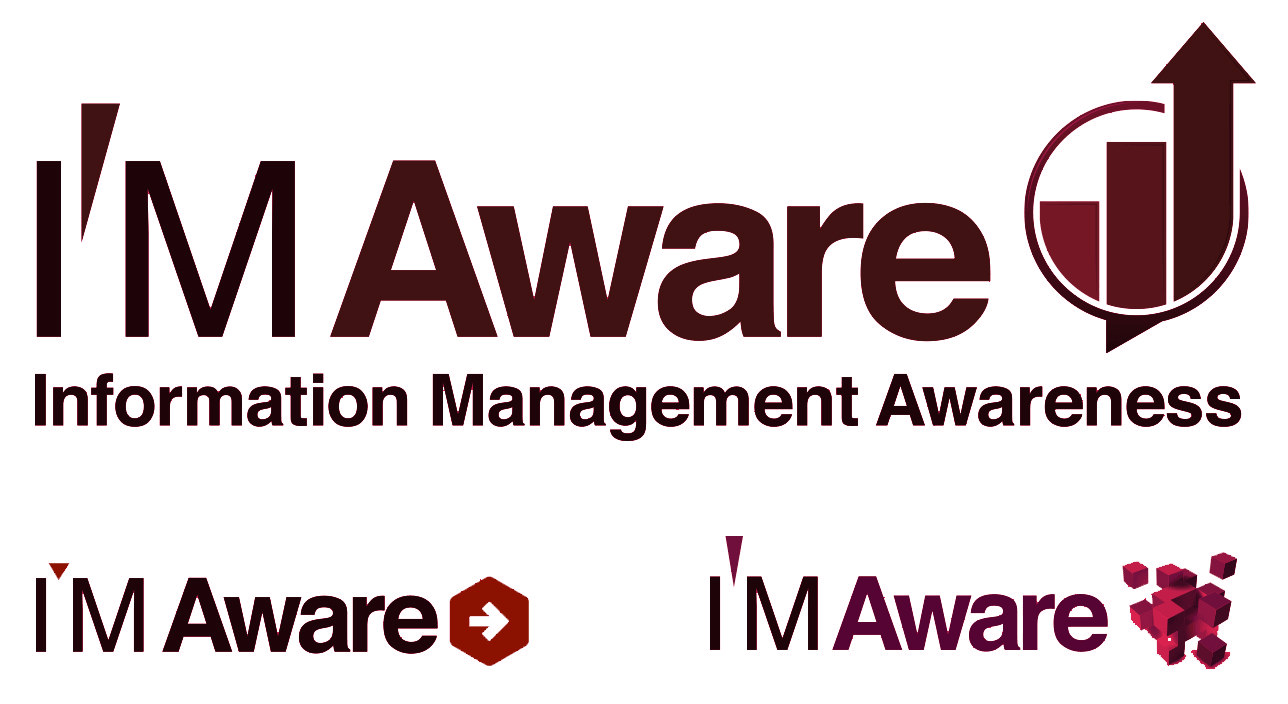 3
We gave their
deck a
COMPLETE
makeover!
The existing 2-hour presentation was too long and text heavy and did not effectively market the services offered.
We rewrote, revamped and repositioned their training deck. The result was two brief, infinitely more vibrant decks — truncating the existing presentation to under 10 minutes for the general audience.
Heavier and more detail-filled content was repurposed into audience-targeted tip sheets available on their intranet page.
We changed the mode of delivery of the information so that each division could introduce the program to their staff as required.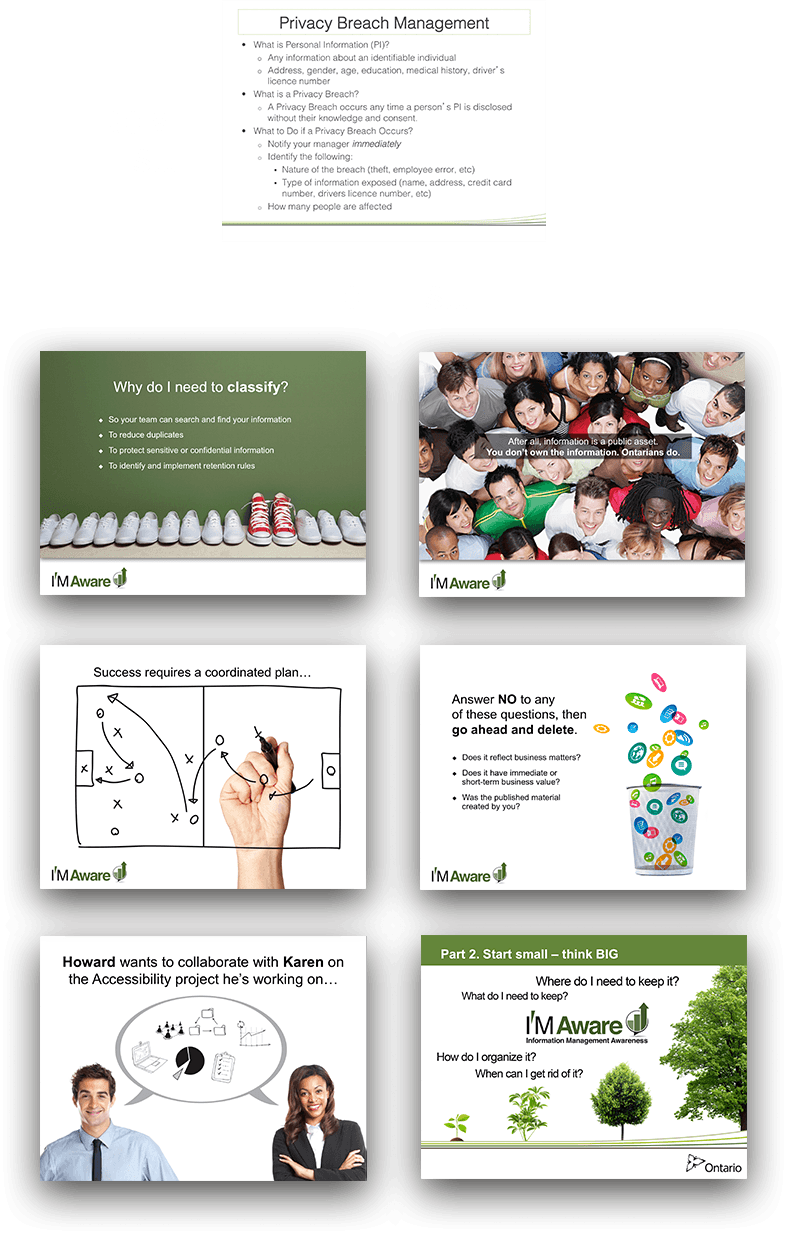 4
We applied I'M AWARE to other
in-house communications
We built IM Aware-branded templates in Microsoft Word for the content-rich quick reference sheets that the Ministry will populate in-house as required
We designed an eVite template to replace their text-only invitations currently in use.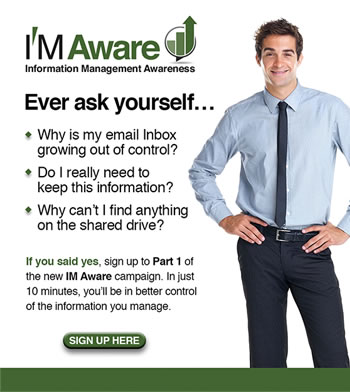 I very much like the material. I think it does the job very effectively.
Thank you. And congratulations.
I think you've really cracked a tough nut.
Stan Sutter,
Manager, Communications Branch, Ministry of Transportation